Changing radiosport Headset Microphones:
All radiosport headsets support mil spec style plug-in microphones that allow you to change mics to suit your particular radio.
All radiosport headsets feature interchangeable microphones. You will never have to worry about your headset becoming obsolete if you purchase a new radio, or just want the convenience of changing the Mic to use your boom-mic headset with more than one radio radio.
Our standard Dynamic Mic is the M207, while our standard Electret Condenser Mic is the M350-ADJ Adjustable Gain. Several other Mics are available to suit your special applications.
Changing Flex-boom Mics
Mic removal.
Tools needed are: a #1 Philips Screwdriver and a #00 Philips Screwdriver. A soft cloth to catch loose screws
1) Remove the rubber ring retaining the Mic Sock by pulling it down the flex boom towrads the ear cup. Use the #00 Philips Screwdriver to slide under the O-Ring and Pull out while winding it down over the Mic Boom. Let the O-Ring float on the Boom
2) Remove the two screws that pass through the back of the Mic connector (from the flex boom side) using a #1 Philips screw driver.
3) Loosen the two set screws holding the Mic connector pins in the Mic, being careful not to loose the set screws, slide it out.
Installing the new Mic.
Install the new or replacement Mic in the reverse order:
1) First sliding the Mic onto the two Mic plug terminals (it may be necessary to unscrew the set screws slightly to allow the pins to engage. Observe polarity on Electret Condenser Mics.
2) Be carefull not to loose the set screws, and retighten the two set screws on to the pins. Do not over tighten these tiny screws.
3) Slide the two screws securing the Mic Housing to the Flex Boom and tighten. Be careful not to overtighten.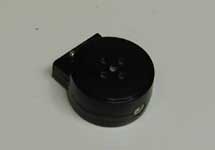 M201 - Dynamic Mic, low impedance, Close-Talk, Black case, white ID markings.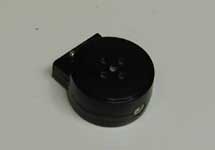 M207 - Dynamic Mic, high-output, more low end, Close-Talk, Black Case, silver ID markings.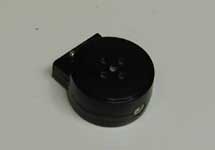 M208 - Broad Response Dynamic Mic, 100Hz to >6KHz, Black case labled M208.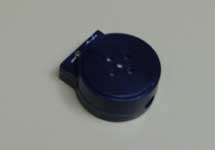 M350-ADJ - Electret Condenser Mic, Adjustable Gain, Close-Talk, Blue Case, polarity markings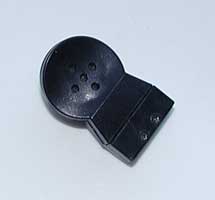 M360- Electret Condenser Mic, High-output, broader Frequency Response, Reflective Noise Canceling, Non-Close-Talk, polarity markings, ID marking EM56.

Copyright 1996-2023, Arlan Communications.