radiosport RS22CR Classic Radio Headset - $339.00
NEW Limited Edition Headset
Over-The-Head Headset w/Wire-boom Mic, Classic Black Rubberized Non-Slip finish, with Polished Stainless Steel Frame and High-Definition Neodymium Magnet headphone Drivers.
Now with a detachable headset-to-radio cable for vintage tube HF radios is sold separately. Inquire for your vintage SSB Rig.
The classic headset specifically matched to your classic radios. Ideal for Collins S-Line and Drake C-Line series radios.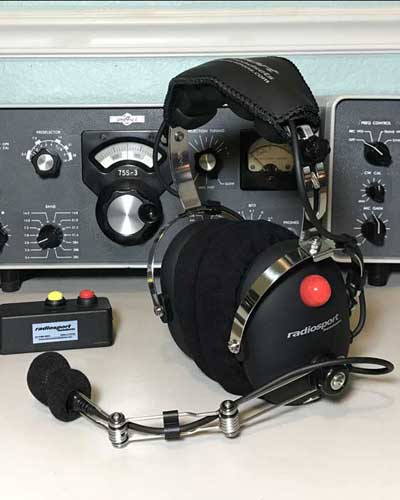 Now available in our "deluxe dream edition"
Detachable Headset-To-Radio cables are additional.
• Classic Radio Styling with Wire-Boom-Mic
• High Output M208 Dynamic Noise Canceling Mic
• 24dB Acoustic Noise Reduction
• Mic 600 Ohm to 50K Ohm impedance matching transformer
• VOX Mic operation or integrated PTT
• Neodymium magnet 600 Ohm Headphone Impedance
• Optional 16 Ohm headphones for early Solid State rigs
• Polished Stainless steel headband construction
• New! No-Tools Adjustable headband
• Now includes Gel Ear Cushions!
• Now includes Cloth Covers!
• Now includes New Soft Pillow-Top headband cover!
The radiosport RS22CR is compatible with all tube type as well as Solid State vintage radios utilizing high impedance microphone input and 600 ohm headphone output. (Low Impedance 16 Ohm Headphone Driver option for Collins, Drake and other Solid State transceivers. - no cost option)
Optional Foot PTT for Hands Free Operation - PTT-FS-RCA $65
See our PTT Foot Switch with 7 Foot cable and RCA Phono Plug interface. Uses the same rugged fiber reinforced wires in the cable as used in all radiosport headsets.
Optional Dual Function Hand PTT for Net and Roundtable Operation - PTT-HS-RCA $99
See our new Dual Button Hand Operated PTT Switch. Both Momentary and a PushOn/PushOff PTT buttons are ideal for Net or roundtable operating.
To see what owners have to say about their radiosport headset - Click on the eHam.net logo below:

To Order Please Call: 1 805 504-3944
Mon.-Fri. 10AM-5PM
Sat. 10AM-2PM (Arizona Time Zone)
"Simply the best we can build..."
Ships by USPS Priority Mail
Typically 2 Day delivery to metro locations
or 3 Day delivery to rural locations.
Domestic (USA) Shipping to all 50 states
USPS insured Priority Mail shipped within the USA $24.55
International Shipping
USPS insured International Priority Mail to Canada - US $49.60
USPS insured International Priority Mail shipping to all other authorized destinations - US $82.20
Prices and specifications subject to change without notice.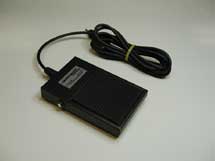 "Hands Free" Foot Actuated External PTT Switch

PTT-FS-RCA - $65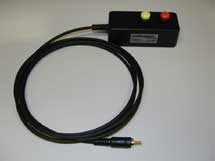 Dual Action External PTT Switch
Momentary & PushOn/PushOff PTT Buttons

PTT-HS-RCA - $99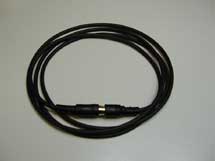 NEW! 5 Foot Extension cable for External PTT Switches - remote or rack mounted installations.
RCA-EXT5 - $26
Headset-To-Radio cable for Collins S-Line and Drake C-Line, SBE SB-33 with genuine Switchcraft MIL PJ-068 and PJ-055 type plugs
CS5-206-205 - $192
Drake with genuine Switchcraft Right Angle .206/.250 Plugs
CS5-DRK-4AB - $129
Headset-To-Radio cable for radios with 4-Pin Foster Mic connector (Alda, Drake, Kenwood, Heathkit, Yaesu, etc.)
each $109.
Headset-To-Radio cables for radios with commercial .250" Stereo type Mic Plug (TenTec, Swan)
each $109

Copyright 1996-2021, Arlan Communications.