New Products Now Available
radiosport SuperLight Travel headsets
Portable, QRP radios, and SmartPhone/Tablet/Notebook PC
- the perfect backpack soution for fun mountain top operating.
We have just added a new range of SuperLightBoom-Mic headset.
Smart Phone/Tablet/Notebook PC
radiosport RS55SL Stereo Boom-Mic headset - $179
radiosport logo soft Travel Bag - $49
Our
SuperLight
headset is available in Stereo with Boom-Mic. Ideal for use with most SmartPhones, Tablets, and Notebook PCs with a CTIA compatible 4P TRRS headphone interface.
Due to the superb audio from devices like the iPhone and iPad the RS55SL features new 36mm full range (70Hz-6000Hz, metal frame, Mylar cone, Neodymium magnet drivers even provide music quality listening.
See our NEW! Radio Jumpers for our SuperLight Boom-Mic headsets. Click on the Link in the upright right of this page.
Use the SmartPhone/Tablet/Notebook PC Boom-Mic headsets with select radios and remote control devices:
Close-out - While Supplies Last - Order Now!
Our Limited Edition Classic Radio Wire-Boom Mic headset
Our Limited Edition Boom-Mic headset with the traditional aircraft style Wire-Boom, Polished Stainless Steel headband and Black rubberized non-slip Ear Cups styled to match the period for Collins and Drake radios that require high impedance Dynamic Mic and 600 Ohm headphones, but with all of our comfort options just like our ledgendary RS60CF Boom-Mic headset.
RS22CR Vintage Radio Wire-Boom Mic headset - $309
This headset uses our Standard 5-Pin Monaural Headset-To-Radio cables (SOLD SEPARATELY) are configured for Collins and Drake gear with PJ-068 Mic and PJ-055 Headphone with original equipment MIL-Spec Switchcraft plugs.
OEM Right Angle Switchcraft Plugs are available for Drake TR-4A/B/C
as well as 4-Pin Foster style and standard TRS 1/4" plugs used
for most vintage SSB gear of the '50s/'60s/'70s
- inquire for your vintage station!
To see what owners have to say about their radiosport headset - Click on the eHam.net logo below:

To Order Please Call: 1 805 504-3944

"Simply the best we can build..."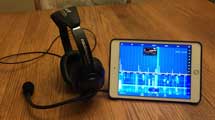 NEW! radiosport SuperLight Travel Headsets
Flex-Boom Aviation Grade Electret Mic, attached cable w/TRRS Plug, new 36mm full range Neodymium drivers - superb Music Quality sound.
Click here for full details on our radiosport RS55SL headset!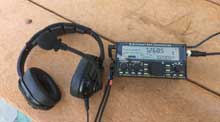 New! Radio Jumpers for SuperLight Boom-Mic Travel headsets.
Click here for full details on our all new Radio Jumpers for our SuperLight Boom-Mic headsets!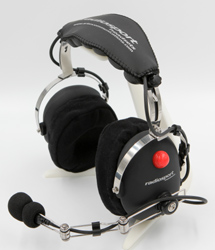 RS22CR Classic Radio Headset
The Vintage Radio Collector's Wire-Boom Mic headset with High Impedance Dynamic Mic, 600 Ohm Headphones and our deluxe "dream edition" Comfort Options
Click here for full details on our Limited Edition radiosport RS22CR headset!

Copyright 1996-2023, Arlan Communications.