radiosport Headset Microphone options:
All radiosport headsets support mil spec style plug-in* Close-Talk, Noise Cancelling, Communications Microphones that allow you to change Mics to suit your particular radio. Your first choice of Mic is included in the price of our RS60CF headset. Additional Mics are extra cost.
* Plug-in with 2 set screws on Mic contacts and 2 Mic retainer screws on the Mic holder.
All radiosport headsets feature interchangeable Mil M101 Style microphones. You will never have to worry about your headset being obsolete if you purchase a new radio, or just want the convenience of changing the Mic to use with a different radio or operating style.
For more information about our Close-Talk, Noise Cancelling, Communications Microphones download our Mic PDF:
M201 - Mil M101 Style - Dynamic Microphone
The standard of the communications industry for heasets this microphone is in use in hundreds of thousands of industrial, public safety, and tactical headsets. This reliable low impedance Dynamic microphone has been the mainstay of communications headsets. It will provide true communications range for the utmost in spech clarity. A DX and Contesters choice if you have a deep voice and want to trim some low end response.
M207 - Mil M101 Style - High Output Dynamic Microphone
Added to our Microphone line up in 2013, this microphone offers 6dB more output than our M201 Dynamic Mic and a bit more low end response making it a real winner on the latest HF Desktop radios. It will provide true communications range for the utmost in voice articulation with the punch you want to break pile-ups. The new standard for DX and Contesters alike.
M208 - Mil M101 Style - Broad Response Dynamic Microphone
Just introduced, this NEW 600 Ohm Dynamic microphone offers broader response than our M207 Dynamic Mic with low end down to 100Hz making it a great everyday Mic for Kenwood, Yaesu and Flex radios when not chasing DX or Contesting.
M350-ADJ - Adjustable Gain Electret Condenser Microphone
This microphone is the answer for use with a variety of radios that have lower gain microphone pre-amplification built-in, but don't need the very high output of our EM56 Electret Condenser microphone.
Ideal applications are the pre-Pro series iCOM radios such as the IC-756Pro, IC-7410, IC-7600/7700/7800 etc. and the Elecraft K3 or K2 (see NOTES below). Also suitable for the new Flex 6000 Series SDRs (Front Panel Mic interface only) Mic BIAS configured with SmartSDR. The DX and Contesters choice.
M360 (EM56)- High Output Electret Condenser Microphone
The high-output M360 (EM56) Electret Condenser microphone that is ideally suited for radios that have low built-in microphone amplification. The ESSB, AM and FM Mic of choice!
This reflective noise cancellation desgin coupled with high-output (directly from our Aircraft Boom-Mic Headset) makes this microphone ideally suited for early (or any) iCOM radio and a favorite of Elecraft K3 and KX3 owners.
This microphone is also suitable for many VHF and UHF handheld radio applications, as well as PC Sound Card, iPhone/Blackberry/Android boom-Mic headset inputs. Yes we have Headset-To-Radio cables for these applications - Please Inquire!
Spare Foam Mic Wind Socks and Spare Cloth Ear Cup Covers (supplied standard on RS60CF) are available
Click here to see our Accesories page for Mic Sock options.
Instructions - How to Change Mics
Click here to see how easy it is to change Mics.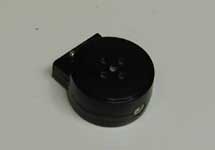 M201 - Dynamic Mic, M101 Mil style, Close-Talk, Low Impedance, Black case, white ID markings.
- $ 48.00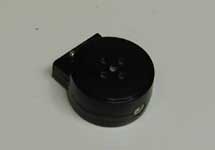 M207 - High Output Dynamic Mic, Close-Talk, Noise Cancelling, with more low end than M2071 Black case, silver ID markings.
DXers choice - $ 55.00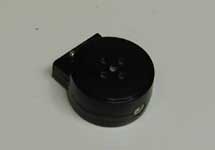 M208 - Broad Response 600 Ohm Dynamic Mic, 100Hz to >6KHz, Close-Talk, Noise Cancelling,
Black case.- $ 58.00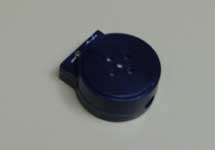 M350-ADJ - Electret Condenser Mic, Adjustable Gain, Close-Talk, Noise Cancelling, Blue Case, Polarity Markings. - $ 48.00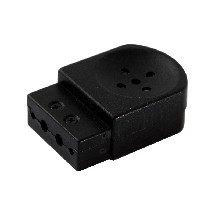 M360- Electret Condenser Mic, Very High-output, Reflective Noise Cancelling, broader response, Polarity Markings, ID marking EM56. - $ 33.00

Copyright 1996-2021, Arlan Communications.